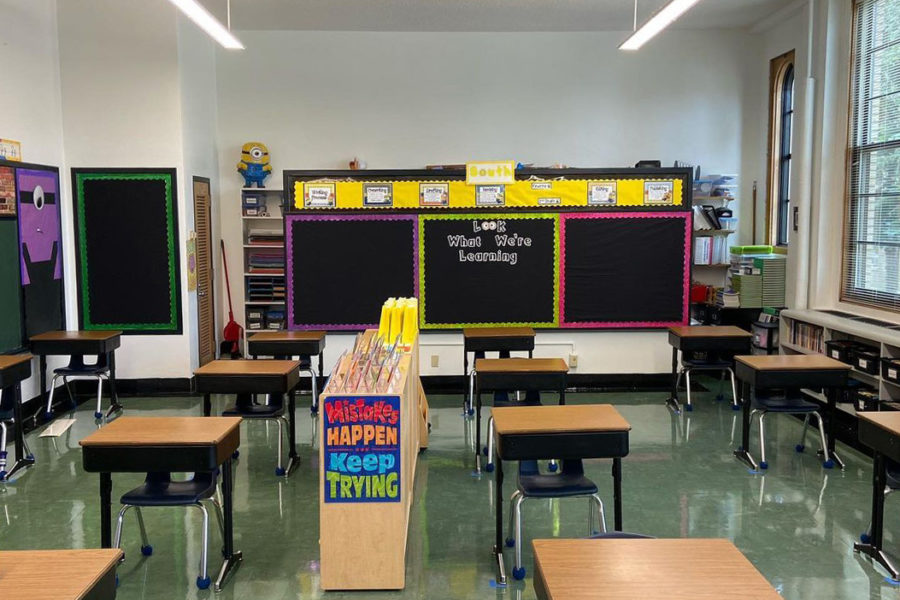 Our COVID-19 protocols and policies are in place and we are ready to welcome back all of our students (Preschool–8th grade) on September 1 for our first day of the 2020-2021 school year.
Our Phase 1 reopening COVID-19 plan will be in place Sept 1–Oct 19, 2020. During this time, we are not accepting any new students in grades K-8. Our preschool DOES still have openings for this fall and new enrollment is on an ongoing basis. If you are looking for a Preschool/PreK program for your child(ren) ages 33 months–5 yrs, we are connecting with new families all the time. Please contact us Elizabeth at ethimmesh@morecommunity.org. We'd love to meet you!
We are very, very blessed at St. Thomas More with engaged students and dedicated faculty and staff and are excited to welcome our community back for in person learning.
Current Families: COVID Protocols.