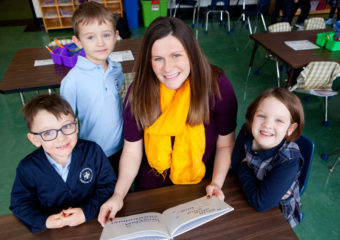 We support, we teach, but most of all,
we inspire all children to be their
best in all they do.
A Welcoming Community
Children do not simply attend Saint Thomas More Catholic School—they belong.
The moment students cross our threshold, they are welcomed into a warm and vibrant school family. Like any family, we get to know each and every child as a person and as a student. We uncover how they learn best. We empower them to discover their innermost gifts and talents. And, we love them as we do our own.
Grade Levels
Our strong Preschool-8th grade liberal arts curriculum prepares students for success in high school and beyond.
Preschool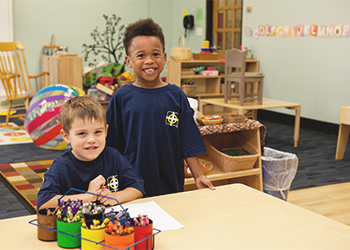 Our flexible, family-oriented preschool offers a variety of programs for children 33 months and older, including full-day, part-day and pre-kindergarten options. Choose MORE for your child.
Elementary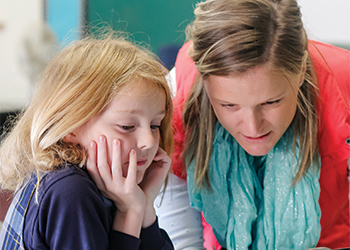 Creativity is nurtured, new concepts are explored and learning blossoms in our primary grades. Our education focuses on the whole child and is a foundation for excellence.
Middle School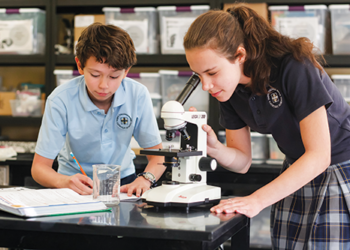 Challenging curriculum that is relevant, integrative and exploratory maximizes student success in our middle school which prepares students for high school and beyond. Jesuit Tradition
The only Jesuit elementary school in the Twin Cities, Saint Thomas More embraces Ignatian spirituality, developing the characteristics of a Jesuit school graduate in our students. In the Jesuit tradition, we welcome families of all beliefs and backgrounds – 30% of our students are non-Catholic – and we fully involve all students in the faith life of our community.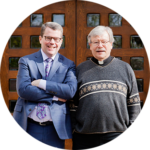 Leadership
For more than a century, Saint Thomas More has welcomed students in the heart of Saint Paul on Summit Avenue. The school is led by Principal, Patrick Lofton and Pastor, Fr. Warren Sazama. With more than 25 years of experience serving Catholic schools, Mr. Lofton believes the ultimate goal of Jesuit education is to help students become faith-filled, intellectually curious and prepared to make a difference in our world.
Welcoming New Families
There is a place for everyone a
t Saint Thomas More.
Every year for the past three years St. Thomas More has welcomed new students into every grade. These students are embraced by their classmates and teachers on day one. We make sure that your child's academic and social transition is a smooth one.
News and Updates
Our 2020-21 Annual Report is ready. Read about our accomplishments during the past school year, progress on our strategic goals, and future plans and goals for the coming year.
Comments Off

on STM Annual Report
We are having a great school year and are already looking forward to the 2022-23 school year when we will be welcoming new students– from preschool and kindergarten through middle school!  If your family is interested in joining the STM family, please email info@morecommunity.org. We would love to meet you!  (Preschoolers must be 33 months and […]
Comments Off

on 2022-23 Admissions
On December 7, 2021, we are hosting a virtual Information Night for prospective preschool – middle school parents! Find out what a Jesuit education can offer your child! Join us at 6:30 PM on Zoom. Email info@morecommunity.org to receive the Zoom invitation.
Comments Off

on Virtual Info Night
Upcoming Events
October

2022

Sun
Mon
Tue
Wed
Thu
Fri
Sat

8

Spaghetti Dinner & Raffle Drawing

•

14

Middle School Dance & Haunted House

•

18

No School Preschool-8th grade; Parent-Teacher Conferences

•

19

No School- Preschool-8th- Teacher Seminar

•

20

No School K-8 - Fall Break

•

21

No School K-8 - Fall Break

•