Children do not simply attend Saint Thomas More Catholic School—they belong.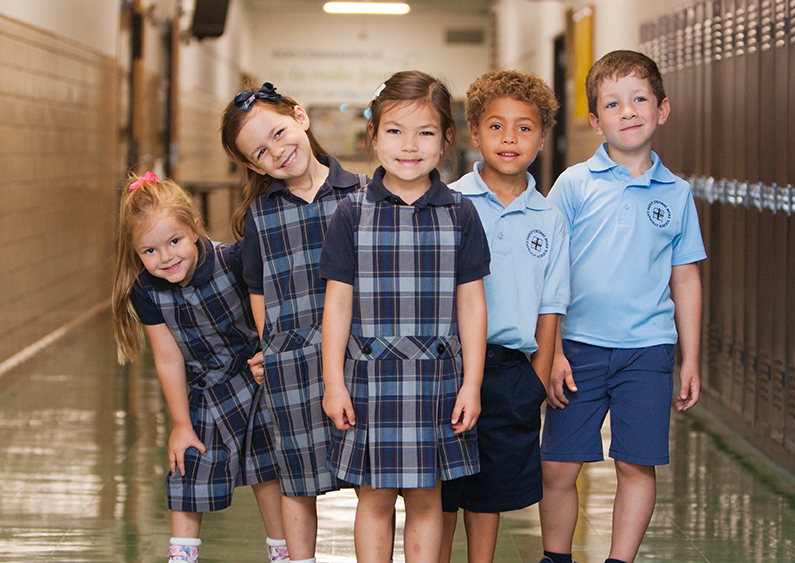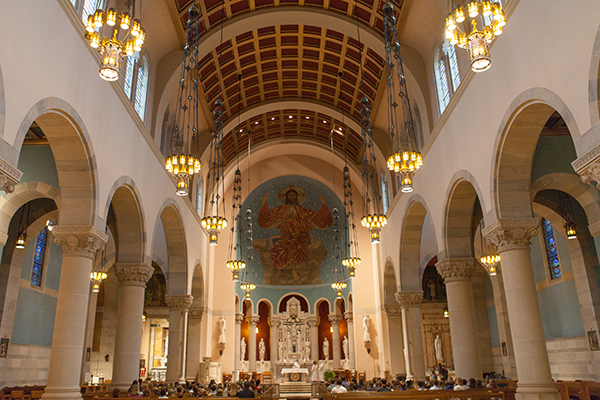 We are a place of high expectations, kindness and inclusion. We are known for our academic excellence and strong liberal arts program. Our high test scores are a result of knowing our students and meeting them on their own individual learning continuums. As a result, ninety percent of our graduates consistently test into high school honors classes.
In the Jesuit tradition, we welcome families of all backgrounds and faith traditions. We are open to all learners. Our student body is religiously, racially, economically and academically diverse.
For more than a century, we have welcomed students in the heart of Saint Paul on Summit Avenue. Families from our local neighborhood and throughout the metropolitan area entrust us with their most sacred gift—their children. We honor that trust by welcoming hearts, inspiring minds and igniting excellence.
Our History
We have a rich tradition of offering a Catholic education on Summit Avenue in Saint Paul. Over the years we have been known by many names, but the spirit of our school and community have remained the same.  We have flourished from the roots our founding schools have provided for us.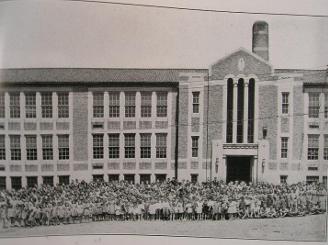 ST. LUKE'S

1904 – 1991
IMMACULATE HEART OF MARY

1952 – 1991
IHM – ST. LUKE'S

1991 – 2008
SAINT THOMAS MORE

2008 – PRESENT
"My children are thriving in every respect at Saint Thomas More. Not only is it an exceptional school, it is a community and a place to call home."
– Anne, Current Parent
Our Community
Community is the heart of a Saint Thomas More education. Each student receives support and has a sense of belonging. Families, teachers and students work, play and pray together developing deep connections and life-long friendships. Community events often include parent back-to-school socials, monthly parent coffees, movie nights, dances, Lenten fish fries and our Auction fundraiser.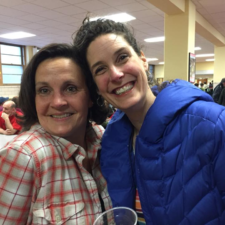 Engaged Parents
Our parents are involved in the life of our school. Every day they can be found on our campus tutoring students, volunteering in the library, helping in the dining room and working on planning the annual auction fundraising event.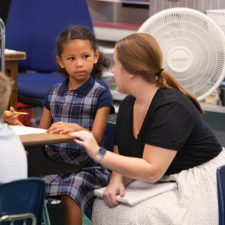 Dedicated Faculty
Our teachers are more than academic guides. They support the development of the whole child–intellectually, emotionally, spiritually and socially–helping each student develop a sense of self-worth, satisfy their intellectual curiosity and become global citizens.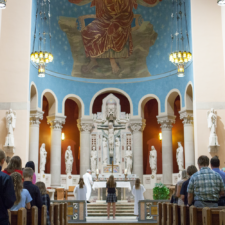 Faith Community
Our school is supported by the only Jesuit parish in the Twin Cities. As a Jesuit school, we welcome families of all faith traditions – 25% of our students are non-Catholic – and we fully involve all students in our faith life.
Partnerships
We supplement our high-caliber learning experience with a number of exciting partnerships.

Catholic Schools Center of Excellence
— a generous supporter of educational excellence in Catholic elementary schools.

Catholic Schools of the Archdiocese of Saint Paul and Minneapolis — promoting and proclaiming the Gospel through vibrant parish communities, quality Catholic education, and ready outreach to the poor and marginalized.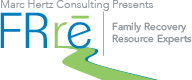 Family Recovery Resource Experts (FRrē) — provides ongoing parent education on site regarding raising children and nurturing family bonds in an increasing complex world.

Groves Academy — offering specialized learning for students with dyslexia, ADHD and similar disabilities on site.
The Groves Literacy Framework™ — renowned for its excellence and complements our current Orton-Gillingham program.

Hill-Murray Pioneer Pathways — offers band and orchestra on site for students starting in third grade.

Hovland Conservatory — a nonprofit organization specializing in year-round piano lessons and is available for private lessons onsite at Saint Thomas More."

Language Sprout — a St. Paul based non-profit providing Spanish instruction to our students grades 4 through 8.

University of St. Thomas School of Education — as a partner school for the placement of its student teachers. As many as six student teachers will be assigned to Saint Thomas More per term.