Preschool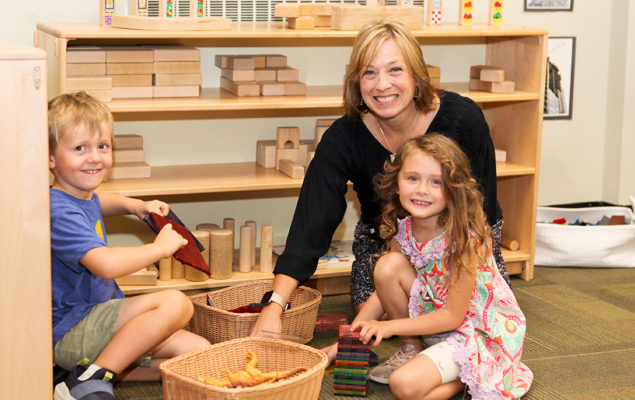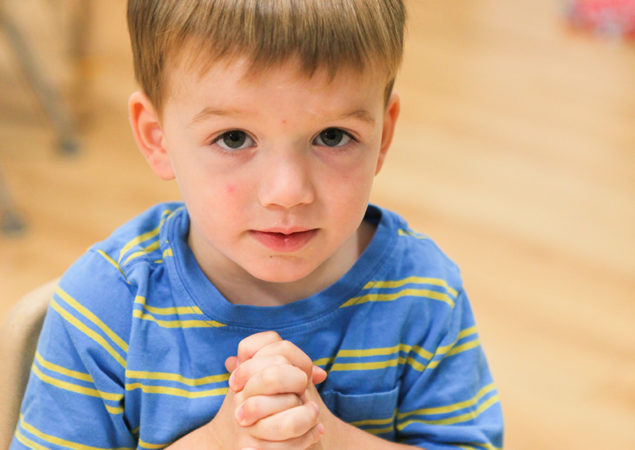 Open to children 33 months and older

Full-day, part-time, PreK (More's 4s) and extended day options

Fully accredited by the National Association for the Education of Young Children (NAEYC)

4 Star Parent Award Certificate

Specialist classes include physical education and music

Integrated with the elementary and middle schools

9:1 student/teacher ratio

Two playgrounds and several indoor spaces

Optional extracurriculars 
Hands-on Learning
When serving even our youngest students, we know what we teach is just as important as how we teach, which is why our classrooms and curriculum fully embrace the joy and wonder of childhood.
Our thematic units spark imagination and inspire our preschoolers to explore and discover their world. Through our hands-on learning centers, creative play stations and sensory experiences, our students simply have fun while building the academic and social skills necessary for Kindergarten and beyond. Specialty classes, such as music and physical education, allow children to uncover their unique gifts and talents.
Preschool matters—a lot! We will partner with your family to ensure your preschooler builds the habits and skills essential for academic and lifelong success.
Download the 2021-2022 Preschool Programming Options & Pricing (pdf)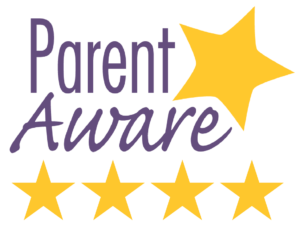 Daily Routine
We establish a structure for our school day. The daily routines and schedules create a sense of order yet still allow for modifications to meet the needs of the children. Children know what to expect, and we work with them so they understand what is expected of them.
With the assurance that their environment is predictable and familiar, they can settle into learning and function as part of a group. The order around them creates a sense of order inside them and allows them to fully experience creativity and expression. The classroom community includes teachers who relate to the children in a positive way and help them to do the same with their preschool peers. Children learn best in this positive atmosphere. 
Learning Environments
Our space at STM takes advantage of the natural light that pours in through the large windows. From year to year, the classrooms evolve to reflect the families and children using them. You can expect to see photos of students' families, pets, and homes. Our classrooms have quiet corners with soft textures for children to read or cuddle with a stuffed friend. Our color palate is neutral so children feel a sense of calm. Items are well-marked, arranged consistently, and well-defined which enables the development of the children's autonomy.
Program Highlights
Literacy and Language: Children love books and so do we! Story time and independent time with books is an important—and fun—part of every preschooler's school day.
Outdoor and Large Motor Play: Children love to play outside. Our preschoolers play outside on one of our two playgrounds every day (weather permitting). We are also fortunate to have two large indoor spaces for children to run and play, the gymnasium and the auditorium.
Religion: Our Montessori-based Catechesis of the Good Shepherd program fosters the special relationship God has with young children. The children visit the Atrium, a special learning space created in the church basement next door. Here they can explore stories from the Bible in a tangible way.
A Foundation of Excellence
Learning blossoms in our primary grades. These years are a time for students to develop strong work habits, social skills and organizational capabilities. Creativity is nurtured and new concepts are explored.
Interdisciplinary instruction puts information in a real world context. A project may incorporate multiple subjects and experiences, often drawing upon each other, while allowing students to uncover key connections. Students learn to communicate effectively by mastering the writing process across all content areas. Our cross-curricular focus on public speaking and presentation skills prepares our students for success in their academic careers and beyond.
Elementary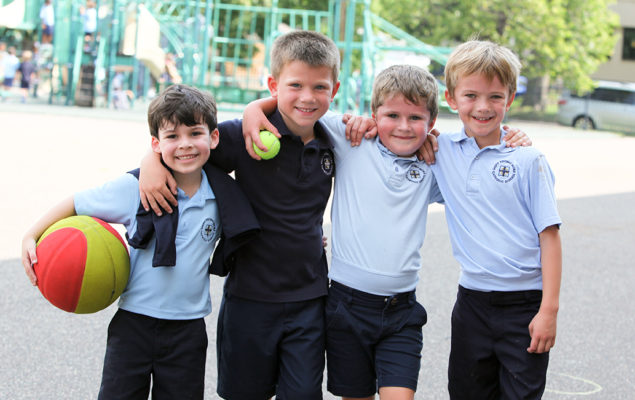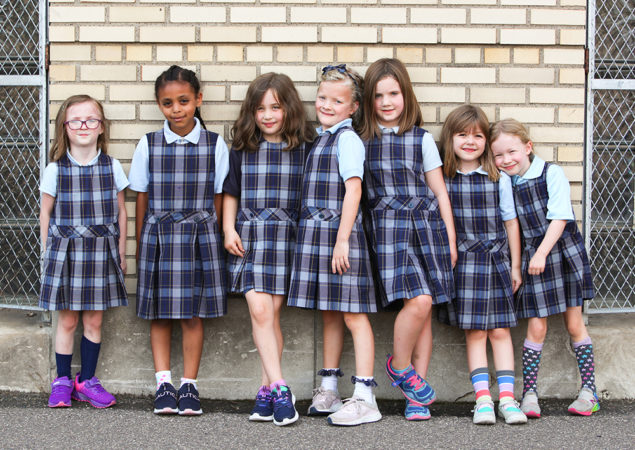 Believe & Read Program in grades K-3

The Groves Literacy Framework

Singapore Math to challenge all levels

Orton-Gillingham trained faculty and tutors

Emphasis on public speaking skills

Technology integrated into all classes; 1:1 Chromebook in middle school

Coursework designed to accommodate various learning styles, interests and abilities
Middle School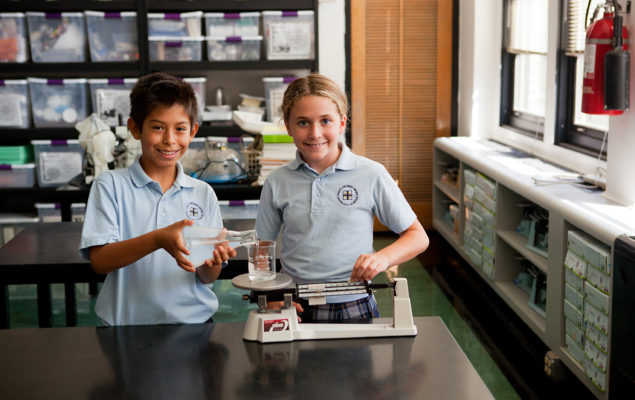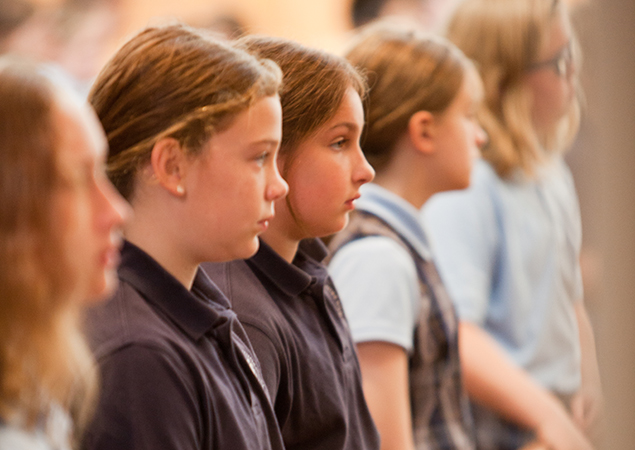 Regional Science Fair and National History Day competitions

Washington D.C. off-campus learning trip

Wolf Ridge Environmental Learning Center week-long off-campus learning trip

Teaching and leadership relationships with younger students
Preparing for High School & Beyond
We recognize and welcome the unique academic, social and emotional needs of middle school students. Our strong academic program sets high expectations while our educators provide the encouragement and support needed for success. Because we understand how adolescents succeed, our students shine.
Throughout these years, teachers coach students to grow in responsibility and independence. Students are challenged to work to their full potential and to strive for academic excellence while becoming kind and thoughtful people.
Our curriculum is relevant, challenging, integrative and exploratory. We maximize student success by employing various teaching methods because we understand that students learn in different ways. Our teachers are passionate about working with this age group and provide an inviting, supportive and safe environment that fosters leadership opportunities and develops critical thinkers.